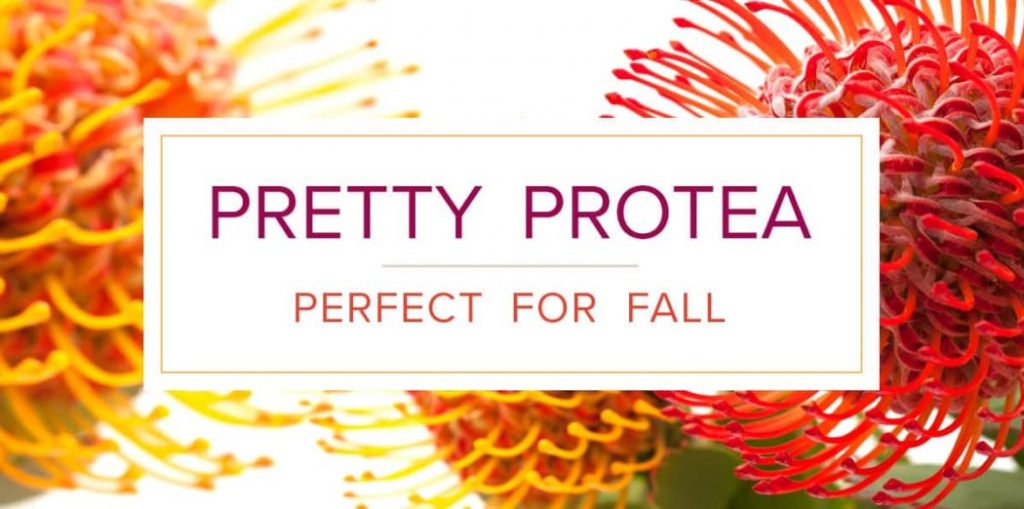 Seasonal fall flowers- especially tropical protea- add colour and vivacity to any decor, landscape, or gift. This season, find ways to include protea all around you and discover the beauty of these fascinating blooms. Not only will protea brighten your home for fall and make a gorgeous indoor design for your home or office as well. And did you know that protea have multiple varieties that can stand alone as well? At Karen's Flower Shop, we're so excited to introduce you to a whole new side of protea this fall.
Pincushion Protea
Pincushion proteas are characterized by their long, spindly petals that reach out and upward, bringing a delicate, lacy flair to any floral design. Often featured in reds, oranges and yellows, these evergreen blooms are incredibly low-maintenance and offer rich texture to any decor. Whether you let them stand alone or include in a fall floral design, these blooms will draw attention and showcase tons of style and elegance. Our Harvest Whisp features lacy orange protea along with sunflowers for an autumn sentiment.
Discover how beautiful fall can be when you include gorgeous protea in your home for fall decor. With so many beautiful varieties and colours to choose from, there's something for everyone to love about protea. For more great ideas about decorating or growing your own protea, talk to the floral experts at Karen's Flower Shop. We're always happy to find the perfect flowers for the season.