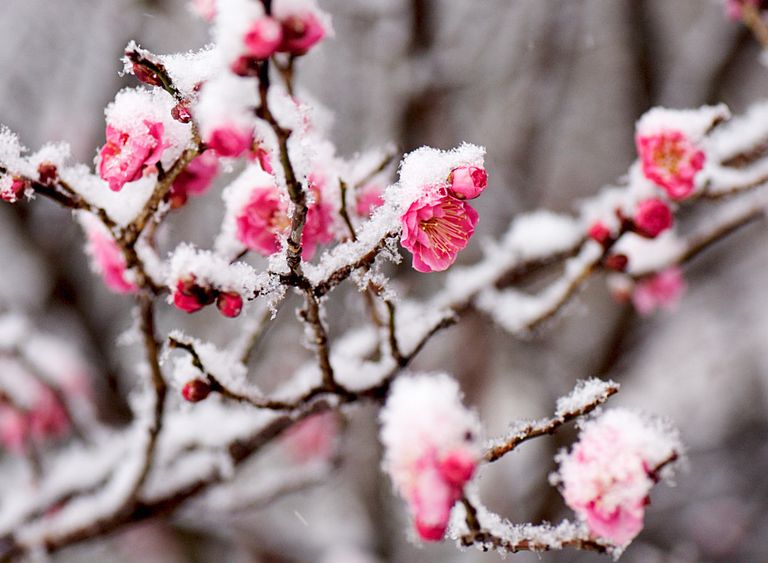 With the winter fast approaching, it's time to start planning for winter birthdays and the holiday season. Flowers are one of the best gifts to give all year round, and our Milton flower shop will be here to help you prepare a beautiful bouquet of flowers. Keep reading as we share some of the top flowers to incorporate into any gift this winter season.
1. Roses
You can't go wrong with roses at any time of the year, and they are sturdy flowers that can withstand the winter weather. Roses thrive indoors during the winter months, and you'll have no issue adding them to your Milton flower delivery this season. While red roses are a classic option to gift your partner, you might want to consider white roses for something different this winter season.
2. Gerberas
If you are looking to add a splash of colour to your winter bouquet, opt to add some gerbera daisies. They will brighten up any home this holiday season and go well with almost any other type of flower. Even during the coldest times of the year, you'll find that they still last for weeks inside your home, making them a long-lasting flower that's ideal for gifting this year.
3. Orchids
Orchids are one of the most popular types of flowers to gift during the winter from our Milton flower shop. As they are flowering plants, you'll find that they last longer than many other flowers during this time. Phalaenopsis orchids are the best option for the winter, as they bloom at this time of year or in the early spring. Orchids are great for your partner, mother, or another family member who you might be struggling to find the perfect gift for this holiday season.
4. Poinsettias
When you are looking to add a festive touch to your Milton flower delivery this year, don't forget to add a poinsettia to your order. Millions of these plants are sold each year around the world, and they make the perfect Christmas decoration for any home. While poinsettias are typically red in colour, you can also find pink and white varieties of this pretty plant. The great thing about poinsettias is that they are so easy to care for, so even during the colder weather, they are unlikely to die off over the holiday season.
Flowers are one of the best ways to show someone you care at any time of the year. If you have family members or friends who are impossible to shop for, you can't go wrong with a Milton flower delivery this holiday season. Our Milton flower shop will work with you to put together the perfect arrangement for the recipient. They'll be blown away by your kindness this holiday season, and your gift will help to brighten up their home for many weeks to come. Contact us today to discuss your upcoming Milton flower delivery or to learn more about the best flowers to send this winter.