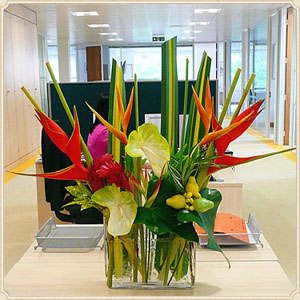 About Our Corporate Floral Services
Elevate your corporate space with beautifully-designed arrangements. We provide flowers on a bi-weekly or weekly basis for shops, hotels, offices, and restaurants, large and small, in the Toronto area.
Our team demonstrates unparalleled creativity and experience to translate your ideas into a scheme of beautifully designed flowers, sure to enhance your workplace. Our designs are imaginative and will change with the seasons throughout the year.
Contact Us
If you are interested in learning more about our Corporate services, please Contact Us.